Contracted medical transport in Beauvais
Taxi Pro 60, medical transport specialist in Beauvais. Wherever you are Beauvais and in Oise, we take care of you for all your medical appointments.
Taxi Beauvais Agreement 24/7
Your company of approved taxi in Beauvais ensures all your transfers 24/7, to a Hospital, Clinic or Care Center. For medical transport, our taxis are operational from Oise to the medical centers of Amiens, Lille, Rouen, Paris and Beauvais. In fact, our company is contracted by CPAM, which means that we are able to transport seated patients. 
Are you looking for a taxi company providing medical transport in Beauvais ? Pbear plan a VSL medical trip, contact us at 06 07 74 08 69.
What is a medical approved taxi?
An approved taxi, or Light Medical Vehicle, is under agreement with the CPAM Primary Health Insurance Fund. Firstly, this means of travel is covered by social security as part of your health travel. Secondly, the VSL benefits from a certain comfort and an experienced driver in order to transport the sick and people with reduced mobility. Moreover, wellBenefiting from prefectural approval, this service guarantees medical transport that meets social security standards. The driver must meet a certain number of conditions to properly welcome passengers. However, using an ambulance is not essential in all situations, depending on the person's state of health. Finally, the medical taxi is suitable for patients suffering from a long-term condition.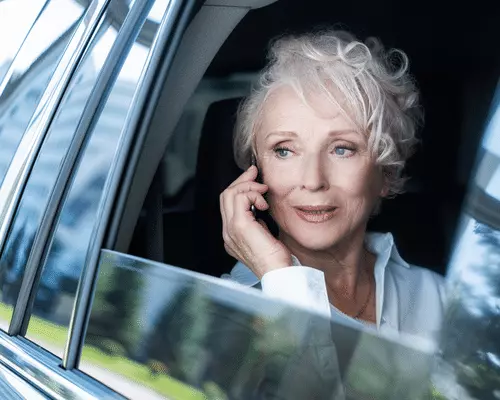 Reimbursement of costs with an approved taxi
When professional or personal requirements require travel by taxi, whether to or from a train station or an airport, the inherent costs are generally borne by you or your employer. Then, in the case of an approved taxi, an invoice is drawn up and sent directly to the employer. However, for people who use our services on an ad hoc basis, we make sure to provide a comprehensive receipt, in order to facilitate their reimbursement.
A pleasant and comfortable trip
Traveling aboard our approved taxis or our diversified fleet (including light medical vehicles, as well as vehicles adapted to reduced mobility) guarantees great comfort. Indeed, our vehicles display modernity and a high-end spirit, integrating a complete range of technologies that work for your well-being on the move: advanced air conditioning system, sophisticated audio system, USB sockets for your charging needs... To finish , a meticulous cleaning protocol is carried out in order to maintain a pleasant racing atmosphere within a well-maintained environment.
A comfortable vehicle dedicated to the contracted taxi in Beauvais
The satisfaction of our customers is our priority. This is why we provide them with modern, fully equipped, latest generation vehicles that can accommodate the passenger(s), as well as their luggage. In addition, our vehicles have been designed for the transport of people.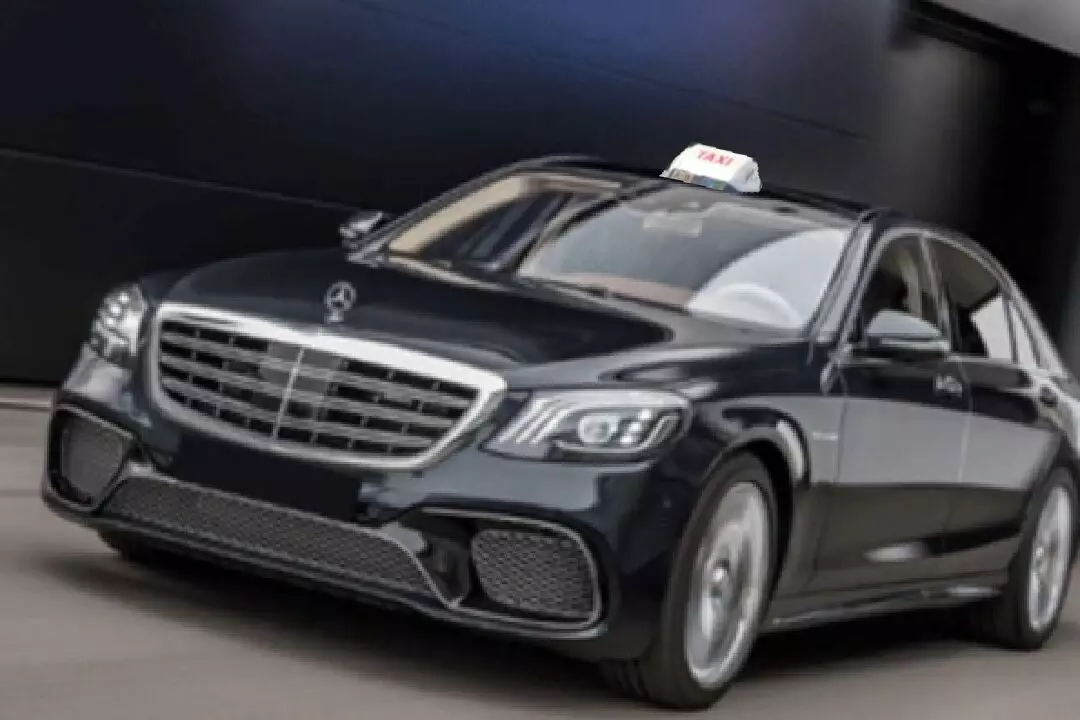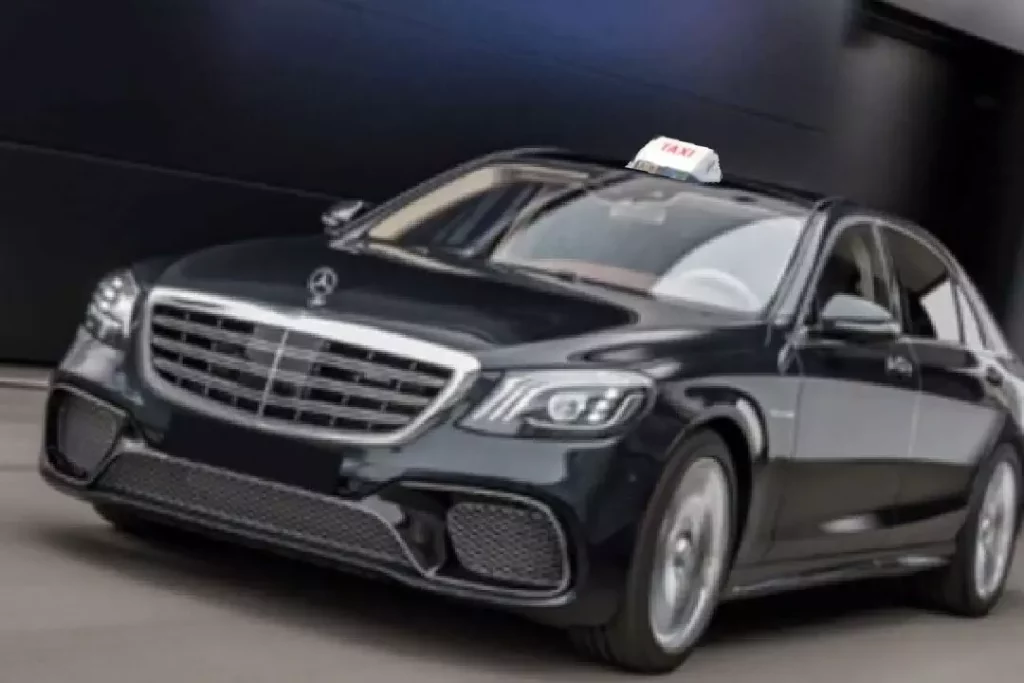 Sedan from 1 to 4 passengers
Enjoy the comfort of a latest generation German prestige sedan for your medical transport in Paris and Beauvais. On-board technologies, reduced consumption, leather seats and air conditioning: Benefit from our latest generation Taxis to get you to your medical appointments.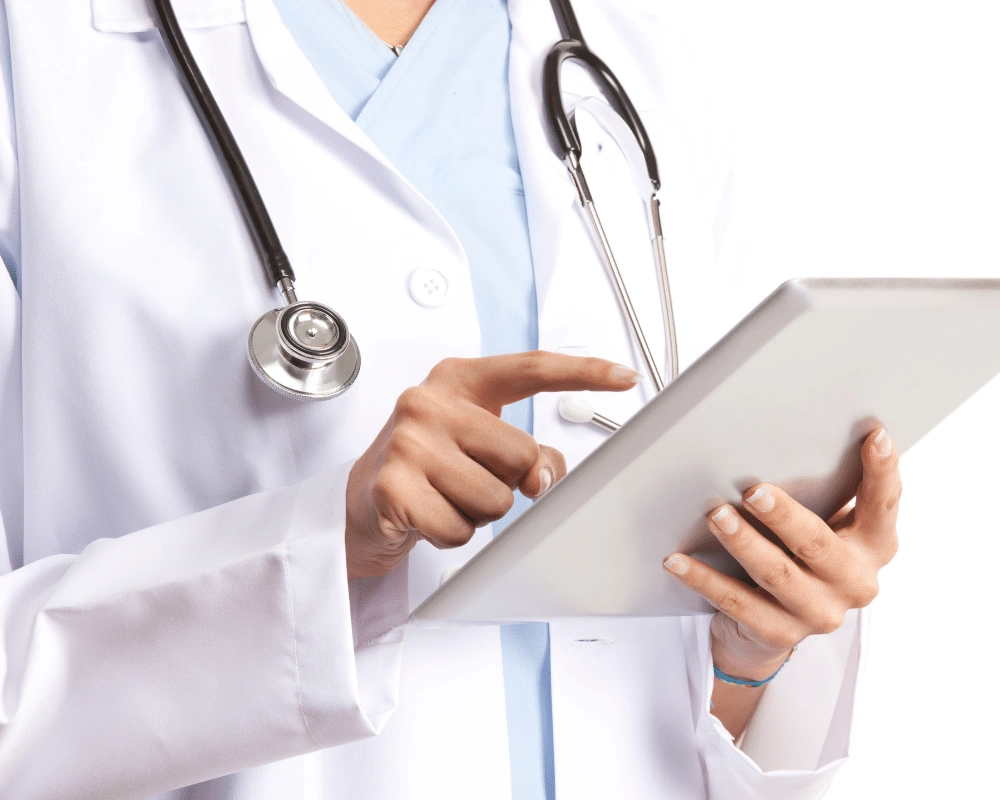 How to call a contracted taxi in Beauvais?
In order to benefit from a approved transport in Beauvais, the patient must have a medical prescription, also called a transport voucher.
With this document, the passenger can benefit from a contracted taxi to go to medical appointments and thus obtain the cost of the journey by his health insurance fund (CPAM), under certain conditions.
Examples of situations to obtain a medical taxi:
Transport linked to a long-term condition (ALD),
Work accident,
Occupational disease,
Pregnant women from the 6th month of pregnancy and up to 12 days after the date of delivery,
Hospitalization of a newborn less than 30 days old, transport of passengers with a disability pension (greater than 66.66%).
Finally, check out the site Ameli.fr to know the terms of care.
What is the advantage of the medical taxi?
If you have a medical prescription for seated transport, you can benefit from reimbursement of your transport costs.
The contracted taxi has many advantages, including:
• A comfortable vehicle, all options and all comfort,
• If necessary, patient accompaniment to the service,
• Pleasant and punctual drivers,
• Assistance with formalities related to medical transport,
• Quick support for the return, as soon as you leave the medical appointment.
Need a contracted taxi in Beauvais and its region?
Taxi Pro 60 provides all your medical transport to and from Beauvais. So, make your reservation in advance and our driver will pick you up at the desired address and time so as not to miss your medical appointment.
You have scheduled a health appointment in a hospital, a clinic Or a medical center ? Can't move? Take advantage of an experienced transport team in Beauvais to transport you to the desired care center.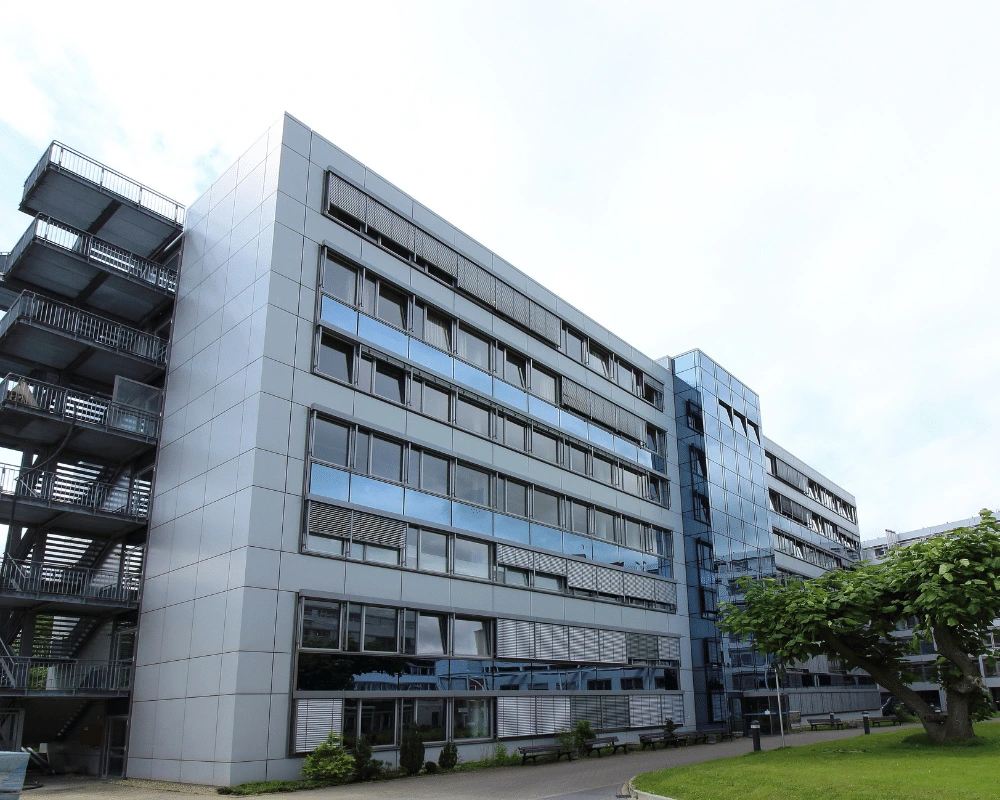 Hospitals, university hospitals and clinics served
For your medical transport, we provide transfers to numerous care centers in Beauvais and towns in the north of France. Ultimately, you travel in complete safety, in high-end, comfortable and air-conditioned vehicles.
Beauvais, Paris, Amiens, Rouen, Lille and Amiens
Chu Amiens south
Chu Amiens North
Victor Pauchet Clinic Amiens
Clinic of Europe Amiens
Polyclinic of Picardy Amiens
IOP Amiens
Amiens campus clinic
Charles Nicole Hospital Rouen
Clinic of Europe Rouen
University Hospital of Lille
Beaujon Hospital
Bichat Hospital
avicenna hospital
Bretonneau Hospital
Lariboisiere Hospital
St. Louis Hospital
Robert Debre Hospital
Georges Pompidou Hospital
Necker Hospital
Hospital
Saint Anthony Hospital
Rothschild Hospital
Armand keychain hospital
Mercy Salpetriere Hospital
Cochin Hospital
Bicetre Hospital
Paul Brousse Hospital
Henri Mondor Hospital
Berck Maritime Hospital
Gustave Roussy Institute
Approved taxi to AP-HP hospitals and Paris clinics
ALBERT-CHENEVIER HOSPITAL
AMBROISE-PARE HOSPITAL
ANTOINE-BÉCLÈRE HOSPITAL
ARMAND TROUSSEAU HOSPITAL
AVICENNA HOSPITAL
BEAUJON HOSPITAL
BICETRE HOSPITAL
BICHAT-CLAUDE BERNARD HOSPITAL
BRETONEAU HOSPITAL
BROCA HOSPITAL
CHARLES FOIX HOSPITAL
COCHIN HOSPITAL - PORT ROYAL
CORENTIN CELTON HOSPITAL
DUPUYTREN HOSPITAL
EMILE-ROUX HOSPITAL
GEORGES-POMPIDOU EUROPEAN HOSPITAL
FERNAND-WIDAL HOSPITAL
GEORGES-CLEMENCEAU HOSPITAL
HENRI MONDOR HOSPITAL
HOTEL-DIEU HOSPITAL
JEAN VERDIER HOSPITAL
COLLEGIATE HOSPITAL
LA ROCHE-GUYON HOSPITAL
LARIBOISIÈRE HOSPITAL
LOUIS MOURIER HOSPITAL
HENDAYE MARINE HOSPITAL
BERCK MARITIME HOSPITAL
PAUL BROUSSE HOSPITAL
PAUL DOUMER HOSPITAL
RAYMOND-POINCARE HOSPITAL
RENÉ-MURET HOSPITAL
ROTHSCHILD HOSPITAL
SAINT-ANTOINE HOSPITAL
SAINT LOUIS HOSPITAL
SAINTE-PERINE HOSPITAL
SAN SALVADOUR HOSPITAL
TENON HOSPITAL
NECKER UNIVERSITY HOSPITAL-SICK CHILDREN
PITIÉ-SALPETRIÈRE UNIVERSITY HOSPITAL
ROBERT-DEBRE UNIVERSITY HOSPITAL
VAUGIRARD HOSPITAL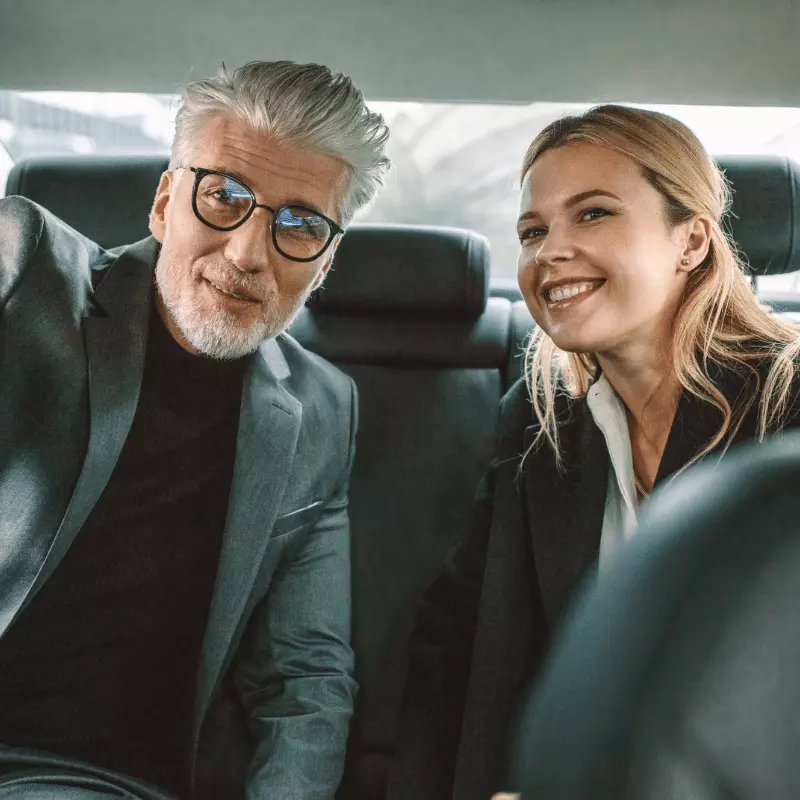 Taxi contracted all distances in Beauvais
Your driver at Beauvais in a few minutes with our taxi company for over 10 years in Oise: Taxi Pro 60 is a specialist in passenger transport. 
In fact, we provide our fleet of vehicles for your travels. In addition, you enjoy a comfortable ride in modern vehicles. Ultimately, tfinding a contractee in Beauvais has never been so simple!
Your taxi company is the preferred partner for all your trips and transfers,Beauvais airport, in the different stations and at Disneyland Paris. Our shuttles also accompany you for medical transport.
Book an approved taxi easily
Booking a taxi in Beauvais can be done in just a few minutes, from our reservation form or directly by telephone 24/7. Indeed, our priority is to guarantee you punctuality and peace of mind. Concerned about your needs and your comfort, several vehicles are available (sedan and 7-seater van).
Reimbursement of medical care
Here are several examples of situations that may require approved taxi in Beauvais : chemotherapy, radiotherapy, dialysis, full hospitalization or day hospitalization, consultations, biopsy, X-ray, scanner, MRI, scintigraphy, PET scan.
Use our transport service
Ultimately, our drivers in Beauvais also serve Eure, Somme, Seine-Maritime as well as Val-d'Oise. Finally, for your business or personal trips, we can also provide connections to Paris, Lille, Caen and Chartres.
Order your taxi approved by Beauvais 06 07 74 08 69.