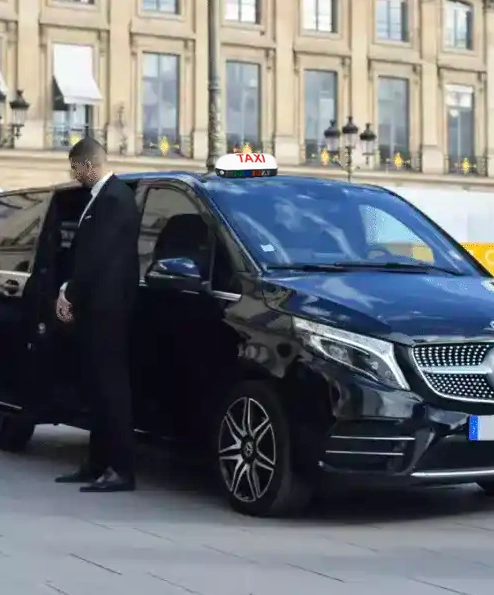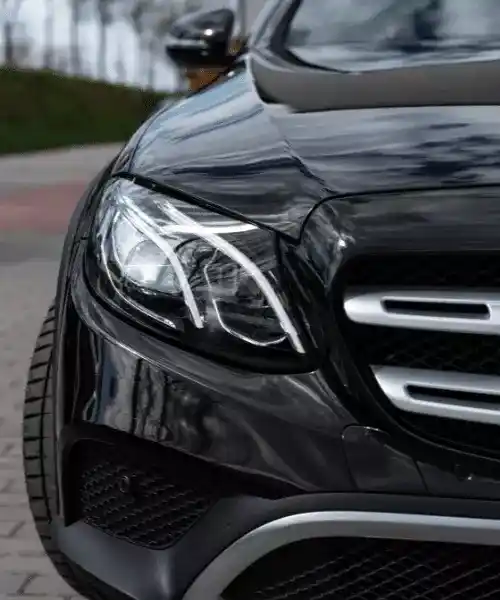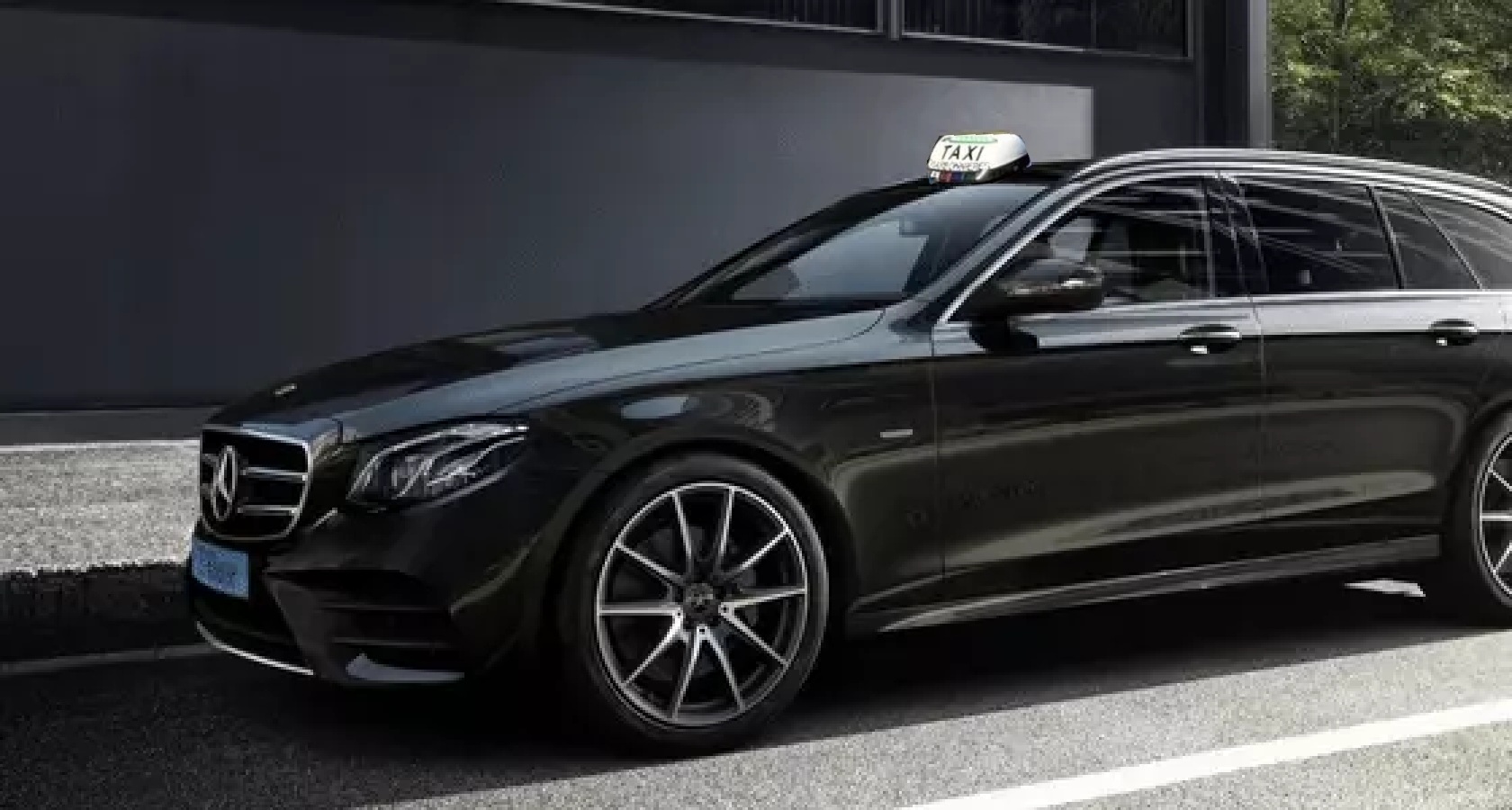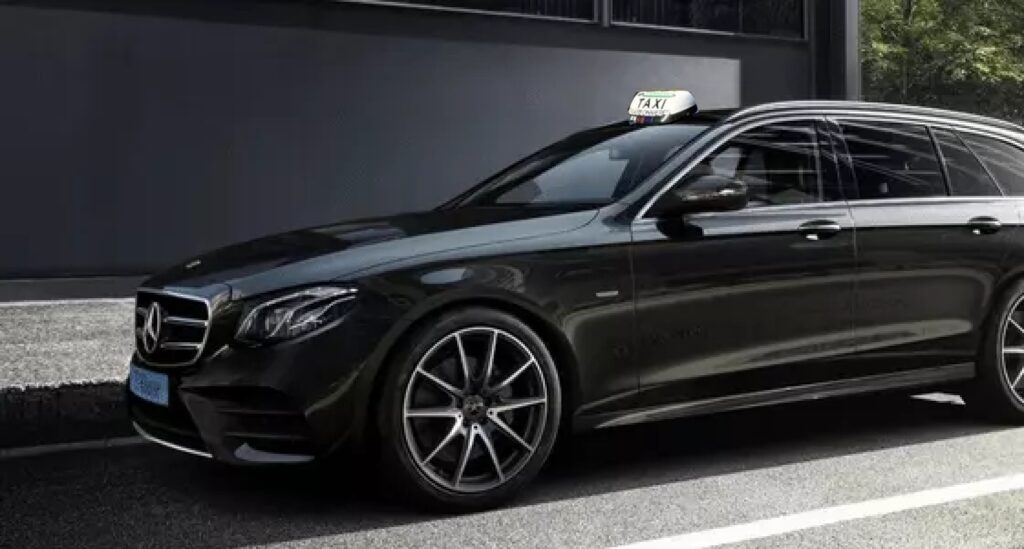 Book a taxi
Taxi in Beauvais
Your taxi for any distance and any destination from Beauvais and its surroundings as well as from Paris BVA Airport 24/7.
Book a taxi Taxi in Beauvais and Paris-Beauvais airport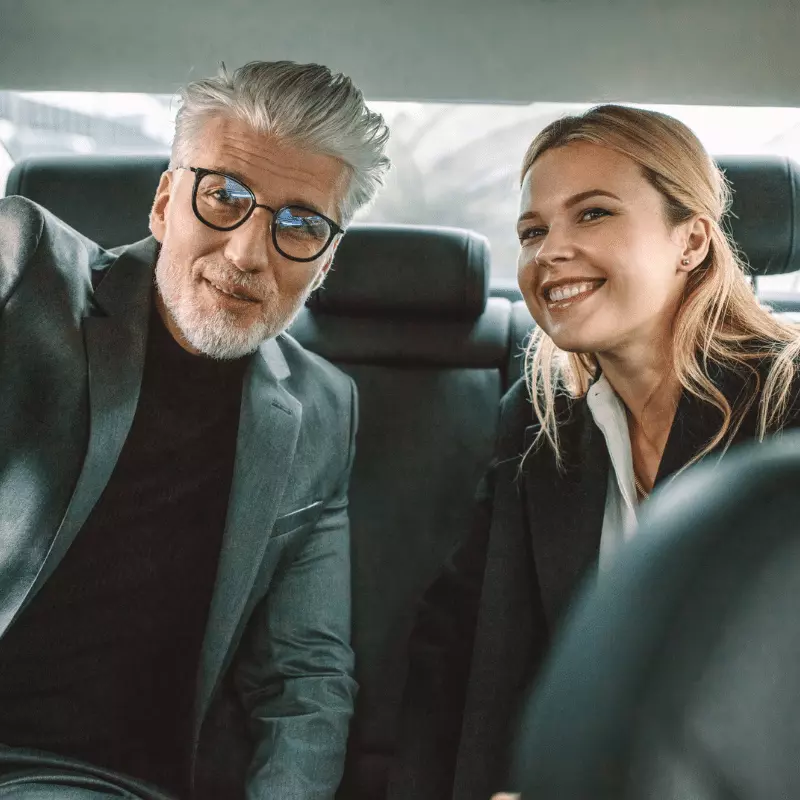 Taxi from and to Beauvais
Your taxi in Beauvais in a few minutes with Taxi Pro 60, a taxi company for several years in the Oise. Taxi Pro 60 is a specialist in passenger transport in Beauvais. We provide taxis for all your trips. Enjoy a comfortable journey thanks to modern vehicles and the know-how of our drivers. Finding a taxi in Beauvais has never been easier. Your taxi company is the preferred partner for all your trips and transfers to Beauvais, the airport, the various train stations and Disneyland. Our shuttle taxis also accompany you for medical transport, approved taxi.
Book your Taxi in Beauvais
Booking a taxi in Beauvais can be done in just a few minutes, from our reservation form or directly by telephone 24/7 at 06 07 74 08 69. Our priority is to guarantee you punctuality and peace of mind. Concerned about your needs and your comfort, several vehicles are available (sedan, minivan up to 6 passengers, van up to 8 passengers).
Travel over all distances from Beauvais and its surroundings, abroad if necessary
Our drivers in Beauvais also serve Eure, Somme, Seine-Maritime and Val-d'Oise. For your business or personal trips, we can also provide a connection to Paris, Lille, Caen and Chartres. A transfer abroad is possible. All municipalities in France are served by Taxi Pro 60.
A set of vehicles upscale and modern
The satisfaction of our customers is our priority. This is why we provide them with a fleet of fully equipped, latest-generation vehicles that can accommodate from 1 to 8 passengers and their luggage. Our vehicles are models specially designed for the transport of people.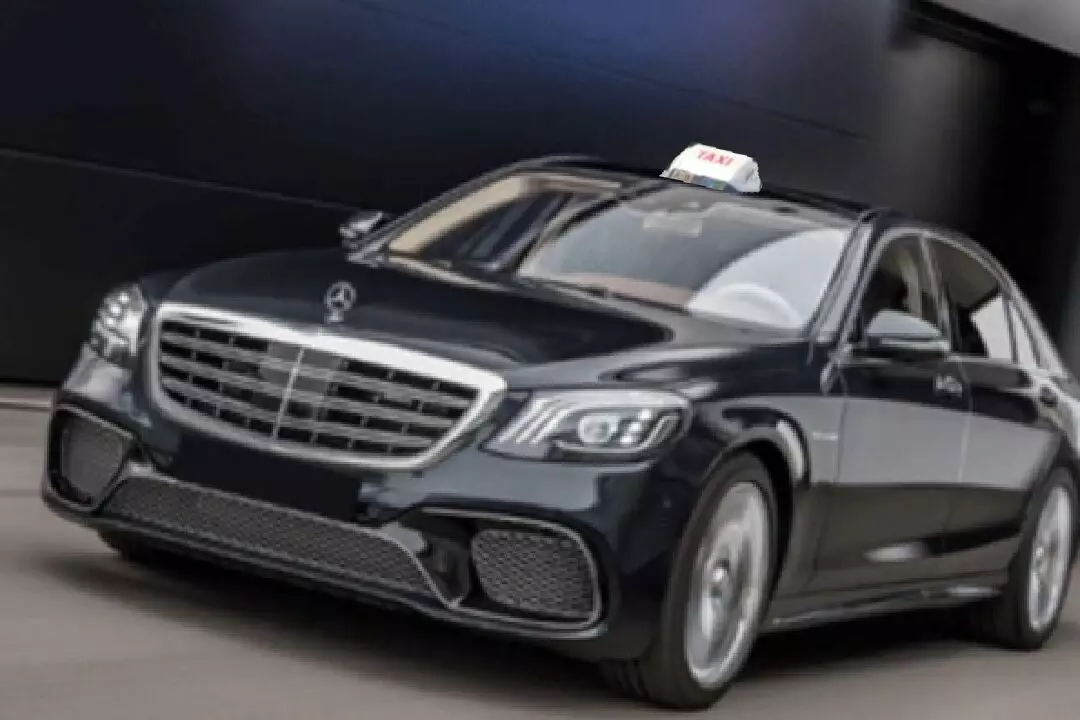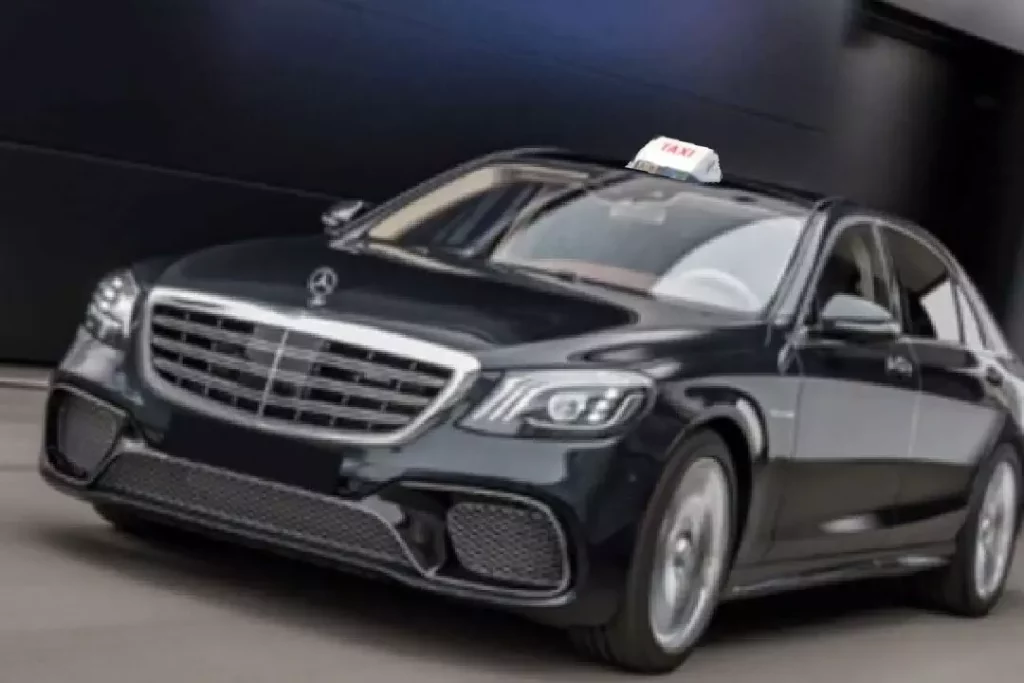 Sedan from 1 to 4 passengers
Enjoy the comfort of a latest generation German prestige sedan for your transport between Paris, Beauvais airport and Beauvais in the Oise. Embedded technologies, reduced consumption, leather seats and air conditioning: Take advantage of our latest generation sedan taxis in Beauvais and at the airport.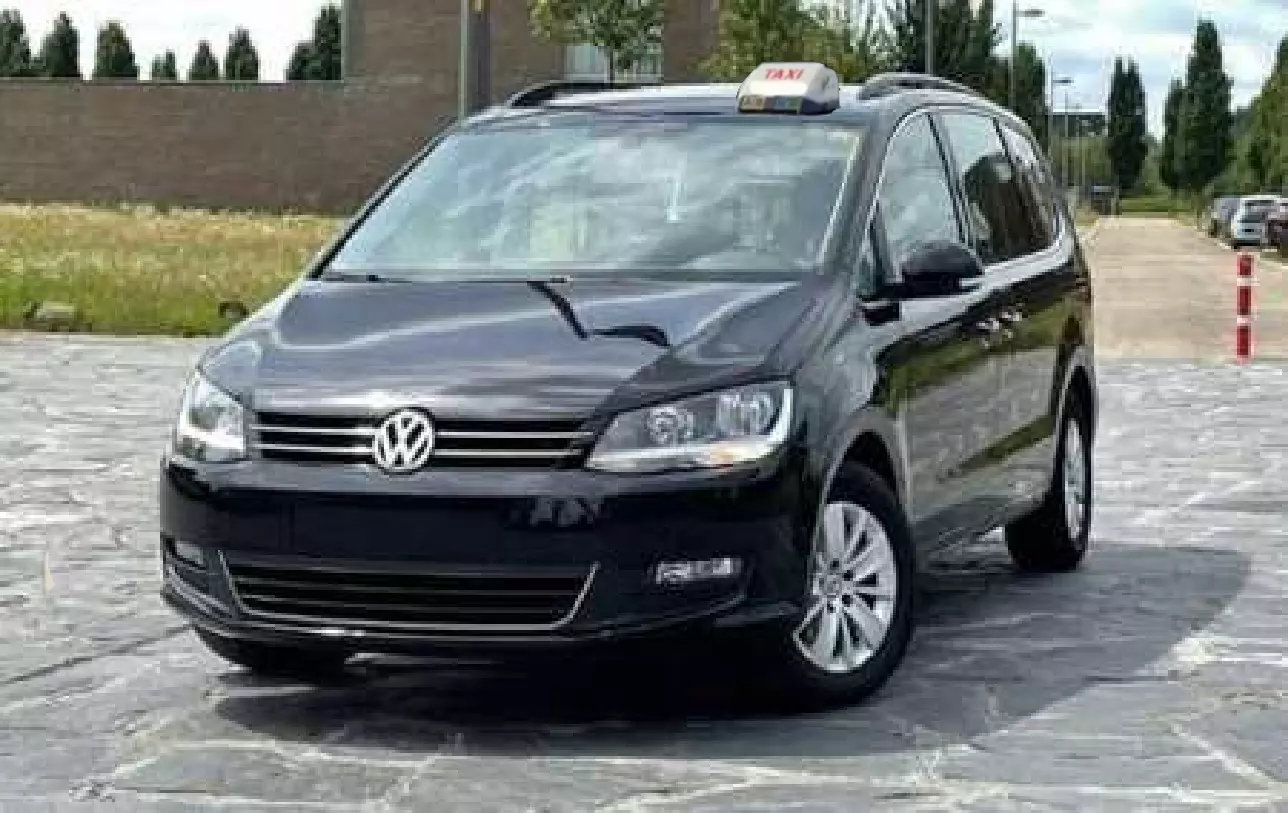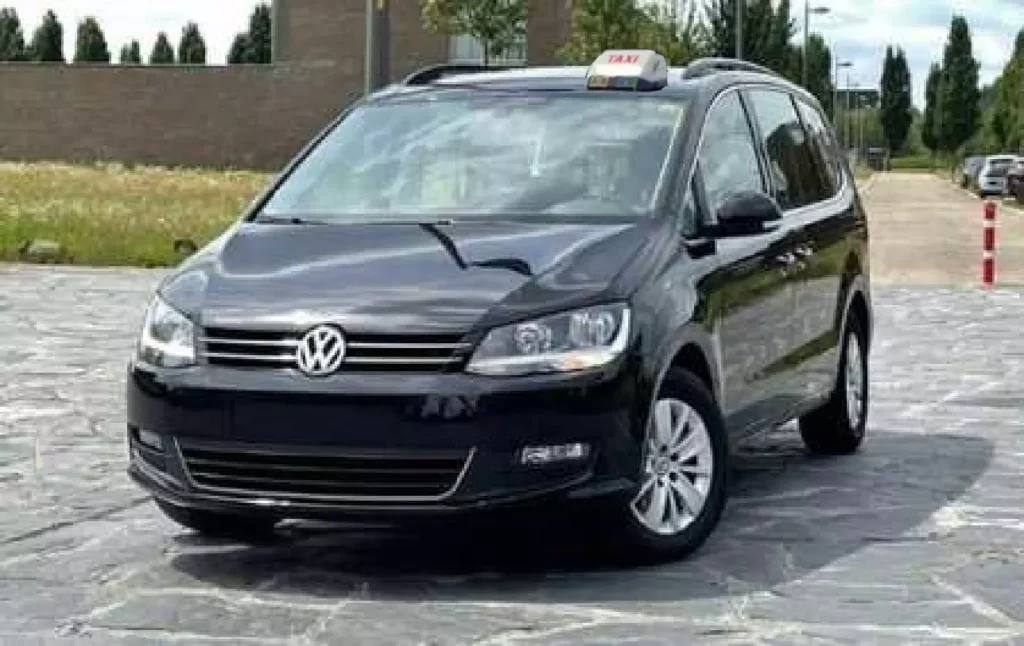 people carrier up to 6 passengers
With a high quality finish, sliding doors and a spacious interior, our single-seater can accommodate a group of several people with their luggage. This type of vehicle is quite flexible and can meet all your needs: Lots of luggage, child seat...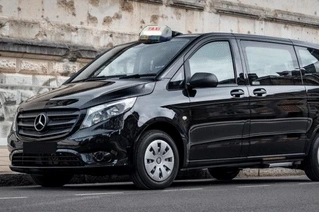 Van, Mini-Bus from 1 to 8 passengers
For trips by Taxi with others, whether for personal or professional travel, take advantage of a luxurious Van with 8 seats and can accommodate up to 10 pieces of luggage. Contact us for any special request (baby and child car seat, animals, bulky luggage).
Cost and price of a taxi in Beauvais
Take advantage of the best Taxi rates in Beauvais and the Paris region. We are committed to offering the best value for money to make taxi transport accessible to as many people as possible. Request your rate in advance from our booking form or by contacting our telephone line.
Book your taxi in advance
For a serene trip, book your race in advance. Your driver will meet you at the time indicated and you will not have to wait for a taxi to arrive.
Transfer Beauvais station → Airport
We provide travel to and from the Gare de Beauvais in the Oise. We provide transfers from the train station to the airport: Between 20 and 25 €, depending on the time.
Our team of Taxi drivers serves all your travel to and from Paris Beauvais airport. Your driver knows the check-in terminals and arrival terminals of Beauvais Tillé Airport perfectly, your drop-off or departure takes place in front of the terminal. For your arrival at Beauvais airport, you will be greeted directly in the terminal, by a driver with a tablet stating your name.
Located 70 km from Paris and 2 km north-east of Beauvais, Beauvais-Tillé airport is a major platform for air links in the world. More than 4 million passengers passed through or stopped over in 2019. Open to national and international traffic, the airport welcomes more than 5 renowned companies, including Ryanair, Wizz Air, Volotea, SkyUp and Blue Air. According to the OAG ranking, Paris Beauvais airport is one of the most punctual in the world.
Transferta me shofer në aeroportin e Parisit Beauvais
Whatever your destination (Malta, Dublin, Valencia, Barcelona, etc.) and terminal, for a serene and comfortable trip, call on our trustworthy and experienced Taxi Center for your stopover at Beauvais airport. For all your shuttles departing from or arriving at Paris Beauvais airport, trust Taxi Pro 60!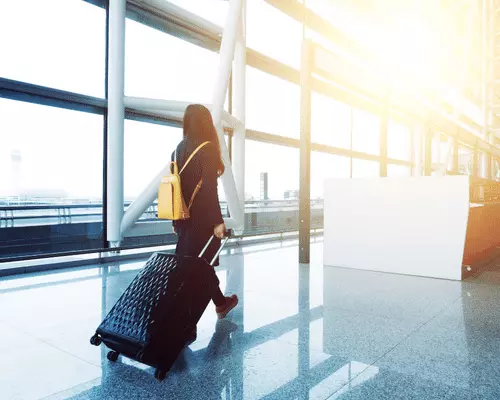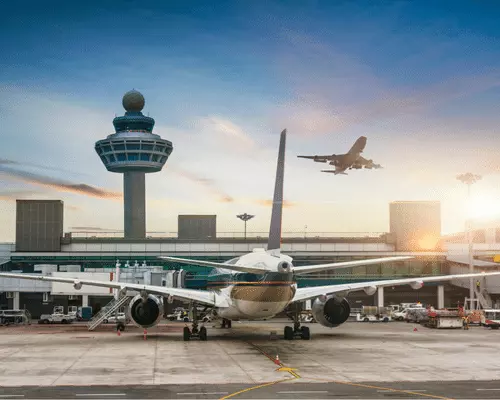 Shuttle to and from Roissy CDG and Orly
Taxi shuttle to Roissy Charles de Gaulle and Orly
Planning a trip on a domestic or international flight departing from Roissy Charles de Gaulle CDG airport? Choose the Taxi on departure or arrival, for a serene and comfortable trip aboard a latest generation taxi vehicle.
Your driver can also pick you up at the airport and drop you off at your home in Beauvais and its surroundings. Do not hesitate to book your Taxi with driver in advance for your stopover at Charles de Gaulle airport (CDG airport). We recommend that you allow 45 minutes to collect your baggage from the hold. Our Taxi center is available 24 hours a day for your trips to or from Orly Airports. Call on our experienced drivers!
Transfer between Roissy, Orly and Beauvais airport
The many airports in the Paris region are far from each other. 80 km separate Roissy and Beauvais-Tillé. Roissy and Orly are located opposite each other, one to the south of Paris, the other to the north of the capital. For connecting travellers, the Taxi is the ideal solution for a transfer.
Disneyland Paris, Parc Asterix, La Mer de Sable, France Miniature… In Paris, there is no shortage of amusement parks and it can be difficult to get there on your own. For a comfortable, secure and serene trip, choose to travel aboard a Taxi. So you can do the connection between Disneyland and Beauvais easily.
Disneyland Paris Shuttle
Our drivers provide the connection between Paris Beauvais BVA airport and Disneyland Paris, located in Marne-la-Vallée. We can also drop you off in the center of the capital or in the town of Beauvais. Whatever your situation, our taxi will drop you off in front of Disneyland Paris so that your stay with family or friends can begin in the best conditions.
Taxi transfer between Paris and Beauvais train stations
Our driver picks you up or drops you off at the entrance to the station. You are guaranteed to catch your train on time and arrive in the best conditions. Taxi Pro 60 transports you between Beauvais, its airport and the SNCF, TGV and RER stations:
Beauvais train station
Lyon station
East Railway Station
Austerlitz station
Bercy train station
Montparnasse Station
North Station
Gare Saint-Lazare
Other Ile-de-France Stations
Transfer Station → Beauvais Tillé Terminals
Our drivers provide your transfers to and from Beauvais train station. We carry out transfers from the train station to the airport, between 20 and 25 € depending on the hour.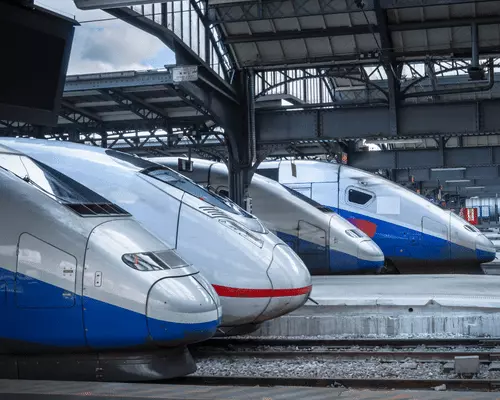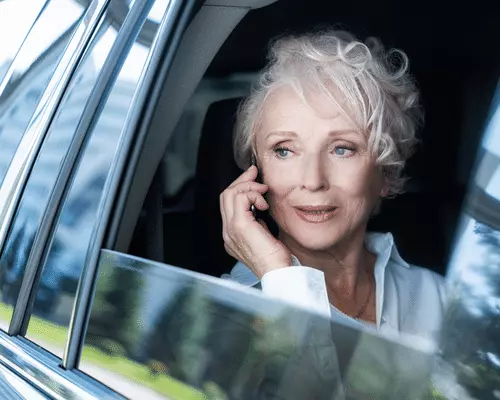 Taxi contracted to the hospitals of Beauvais and Paris
Do you need to go to a specialist, doctor or hospital? If your condition does not require an ambulance, you can call a Approved taxi in Beauvais to benefit from reimbursement by your health insurance fund.
Contracted medical transport in Beauvais
Taxi approved, our company accompanies you for your transport in the medical context. Just like an ambulance, your trip is covered and costs you nothing. Contact us by phone to make your reservation.
Reimbursement of medical care
Here are several examples of illnesses and examinations that may require a licensed medical taxi : chemotherapy, radiotherapy, dialysis, full hospitalization or day hospitalization, consultations, biopsy, X-ray, scanner, MRI, scintigraphy, PET scan.
Transfer Business companies
We are the ideal transport partner for companies in Beauvais and in the Parisian business districts. Our taxi service for professionals has been designed to meet the travel needs of salespeople and managers.
A team dedicated to professionals
We are available 24 hours a day, 7 days a week to respond to your business transport requests. We understand the importance of punctuality and reliability for companies, which is why we provide you with professional, competent and punctual drivers, as well as comfortable and equipped vehicles to offer you a pleasant and efficient journey. Contact us now to learn more about our corporate transportation services.
Transfer to business centers
Our drivers provide business transfers to the business districts of Paris, such as La Défense, Saint-Denis, or the Latin Quarter. We can also transport you to other popular business districts or activity areas in the north of France, such as Lille, Caen, Amiens, Brussels or Rouen.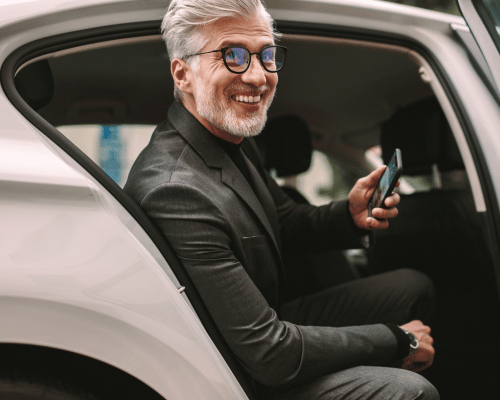 Taxi to resorts and ports
Our drivers provide a taxi shuttle service to the seaside resorts of the Channel, Normandy and the Opal Coast. Whether it is a private or professional trip, our service adapts to all your needs.
Areas served by Taxi Pro 60
Thus, we provide transfers to the most famous seaside resorts in the region, such as Deauville, Trouville, Cabourg, Ouistreham, Saint-Malo, Le Touquet, Berck-sur-Mer, and many more. We provide you with professional drivers and comfortable vehicles to provide you with a pleasant and safe transfer to your favorite seaside destination. We are available 24 hours a day, 7 days a week to respond to your taxi transportation requests.
Shuttle transfer to the ports
These ports are popular destinations for ferry trips to England and other European countries. We are available to transport you to these ports from Beauvais, Paris and the surrounding areas. Do not hesitate to contact our qualified drivers to book your taxi transfer to the port of your choice.
The port of Honfleur
The port of Cherbourg
The port of Saint-Malo
The port of Le Havre
The port of Calais
The port of Boulogne-sur-Mer
The port of Dunkirk
Etc
Order a transfer from Beauvais
Whether you are traveling alone, as a couple, with family or in a group, we have the vehicle that suits your needs. Do not hesitate to contact us at 06 07 74 08 69 For book your taxi shuttle to the seaside resorts of the Channel, Normandy and the Opal Coast.
Located near the capital, Beauvais in the Oise is worth your detour. The nature present on the edge of the city and its rich and unique heritage make it a city to be discovered. Known thanks to its Beauvais-Tillé BVA airport, the city also stands out thanks to La Catédrale Saint-Pierre, the Oise Museum MUDO (free), the Half-timbered houses and the lake of Canada.
The Maladrerie de Saint Lazare is also not to be missed. This historical monument welcomed during the Middle Ages the sick and excluded from the world. There are therefore a large number of activities and places to discover near Paris, in the beautiful city of Beauvais. For all your visits, our Taxi drivers are at your disposal every day of the week, 24 hours a day.
Visit of Paris from Beauvais
Are you on a tourist trip? A desire to discover the capital? Discover our Beauvais Paris taxi service to discover the key monuments of the city of light. Our service is available to transport you from Beauvais to Paris and take you directly to the most emblematic tourist places of the city. Among them, you can discover the Eiffel Tower, the Arc de Triomphe, Notre-Dame de Paris, the Louvre, and much more.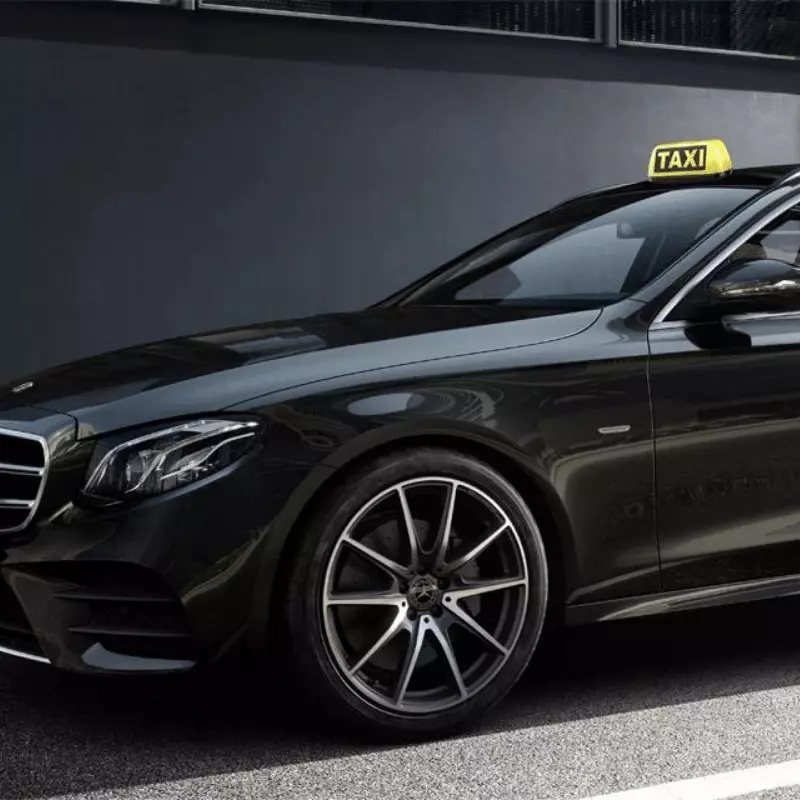 Book your taxi in Beauvais
To book your taxi trip now from or to Beauvais, contact us by email at taxipro60@gmail.com, Whatsapp (on mobile) or telephone: +33 607 74 08 69.
Coming from Paris to the airport by taxi
To come from Paris to the airport, the journey takes between 55 minutes and 1 hour 30 minutes depending on the schedule and your point of departure
Coming from Beauvais train station to the airport by taxi
You can consult us to obtain the price of the race.
How much does your trip cost?
Would you like to estimate how much a race will cost you? Between Beauvais station, an address in the city center, or to an airport? To help you better prepare your trip, please contact us to let you know the exact price of your trip.