taxi between beauvais and disneyland
Beauvais Disneyland Shuttle
Need a taxi for Disneyland Paris in Marne-la-Vallée?
You are planning a trip with family or friends to Disneyland Paris ? Make your life easier, choose a taxi to get to the Disneyland Paris amusement park!
Shuttle between Eurodisney and Beauvais
Are you planning a stay at Disneyland, with family or friends? Are you looking for a reliable means of transport to ensure your return transfer to Disneyland Park? Discover our shuttle available 24/7 with many vehicles to choose from.
The transfer can also take place between the leisure park and airports in the Paris region. 120 km separate Beauvais airport from Disneyland: Allow about 1 hour 15 minutes depending on traffic conditions. If you are looking for an airport closer to the park, Roissy-Charles-de-Gaulle is the one to choose. NOTOur drivers are waiting for you with a sign in your name and take you directly to the reserved hotel near Disneyland. This service is perfectly suited to children, thanks to a wide choice of booster seats and car seats available on request when booking. Note that this little extra is free, our goal being to provide you with a high quality service at the best price.
Transfer between Disneyland and Beauvais
Many options are available to you to reach Disneyland Paris from Beauvais or its Beauvais-Tillé airport (bva). Thus, you have the choice between taxi, private or shared shuttles, minibuses, uber, shuttle, and many others. Other more economical means exist, such as carpooling, the RER and the bus.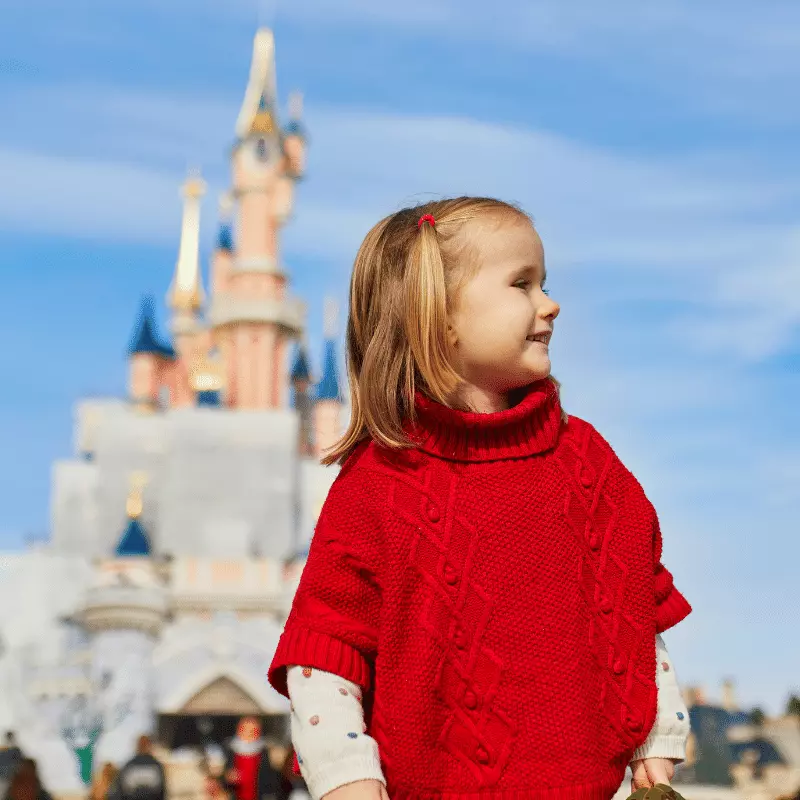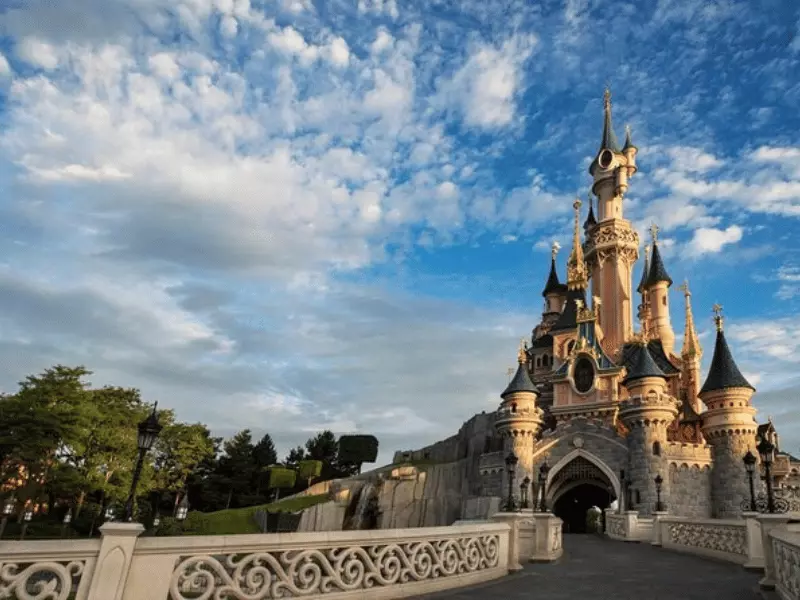 Taxi vehicles top-of-the-range and modern for your holidays at Disneyland Paris
The satisfaction of our customers is our priority. This is why we provide them with a fleet of fully equipped, latest-generation vehicles that can accommodate from 1 to 8 passengers and their luggage. Our vehicles are models specially designed for the transport of people.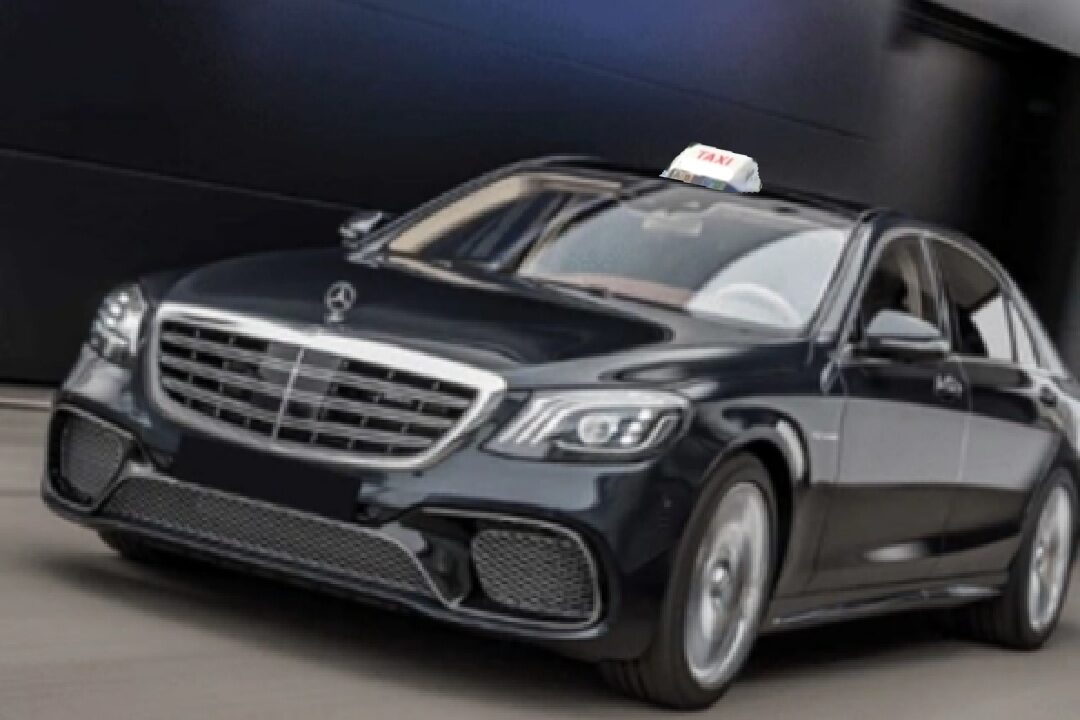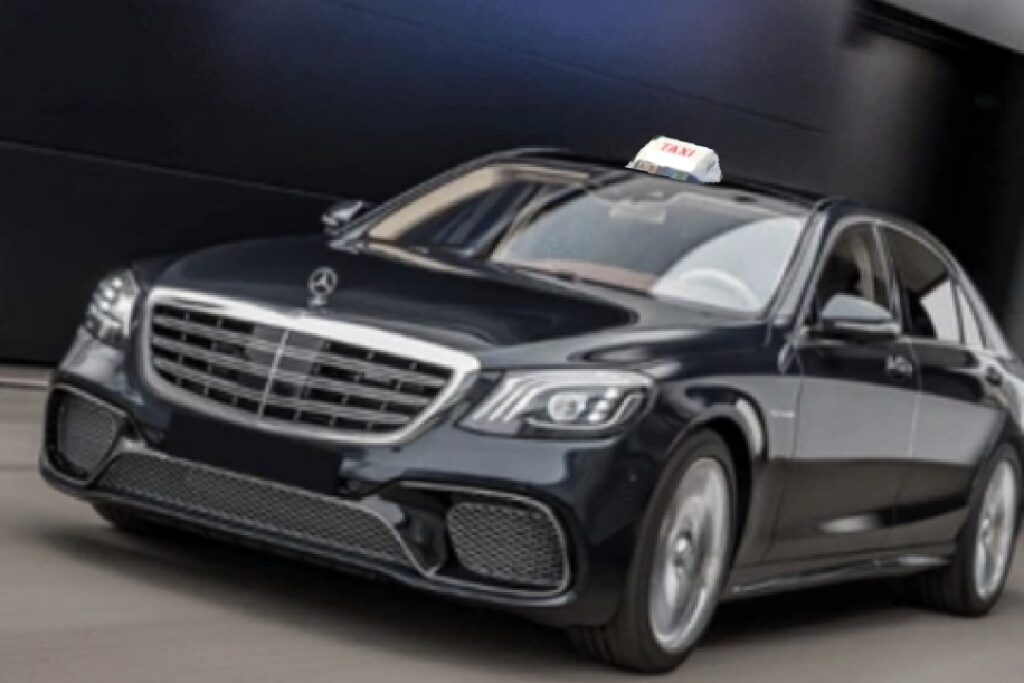 Sedan from 1 to 4 passengers
Enjoy the comfort of a latest generation German prestige sedan for your transport to Paris, Beauvais and to the Disneyland Paris amusement park. Embedded technologies, reduced consumption, leather seats and air conditioning: Take advantage of our latest generation Taxis in sedans at the Disney Paris family park.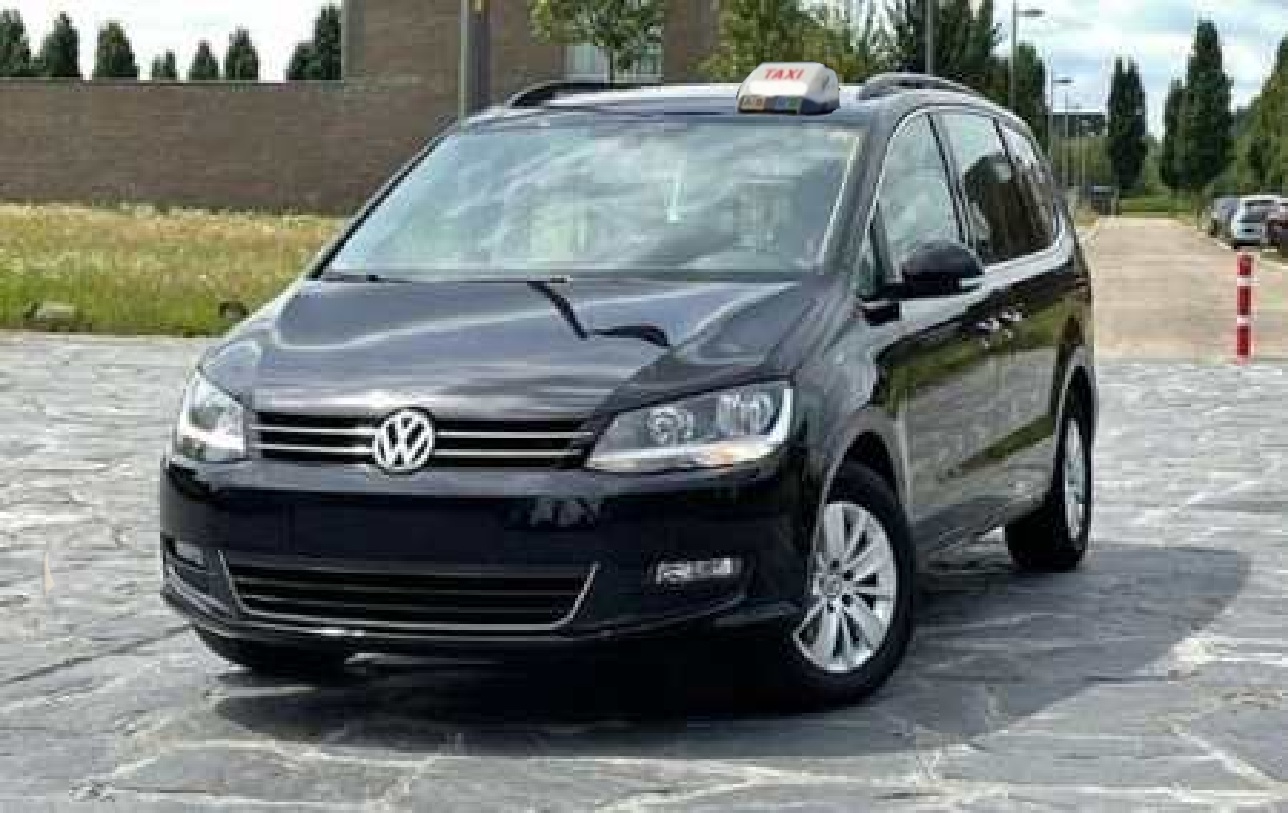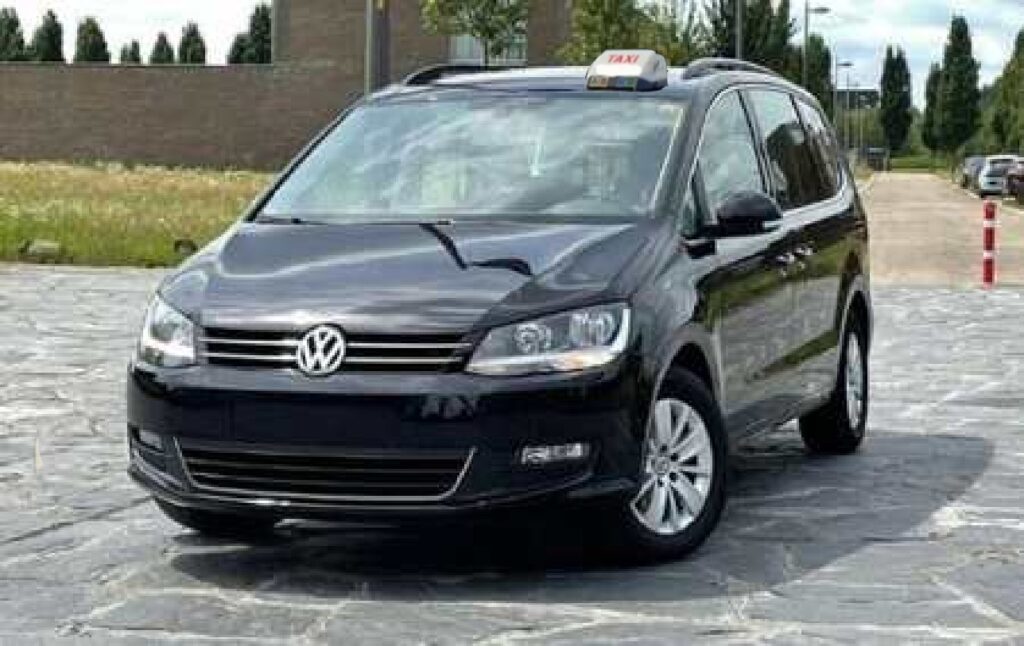 people carrier up to 6 passengers
With a high quality finish, sliding doors and a spacious interior, our single-seater can accommodate a group of several people with their luggage. This type of vehicle is quite flexible and can meet all your needs: Lots of luggage, child seat...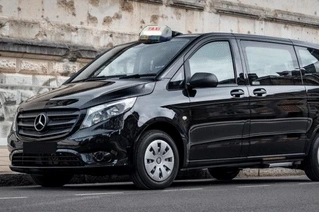 Van, Mini-Bus from 1 to 8 passengers
For trips by Taxi with others, whether for personal or professional travel, take advantage of a luxurious Van with 8 seats and can accommodate up to 10 pieces of luggage. Contact us for any special request (baby and child car seat, animals, bulky luggage).
Transfer between Disneyland and Beauvais
There are many options available to you to join Disneyland Paris Since Beauvais or his Beauvais-Tille airport (bov). Thus, you have the choice between taxi, private or shared shuttles, minibuses, uber, shuttle, and many others. Other more economical means exist, such as carpooling, the RER and the bus.
Where is Beauvais-Tillé airport in relation to Disneyland?
Paris-Beauvais Airport, a renowned French civilian airport, is located in the charming town of Tillé, in the heart of Oise, in the magnificent Hauts-de-France region. Ideally positioned approximately 70 km from the capital and 121 km from the famous entertainment destination, Disneyland, this well-known airport in France proudly hosts an array of renowned airlines, including Ryanair, Blue Air, Wizz Air, Volotea, Air Moldova and Laudamotion. Two terminals make up the airport, Terminal 1 and Terminal 2, ensuring a convenient and smooth travel experience for passengers. To reach the famous Disneyland amusement park from Beauvais airport, the A16 motorway is the main route taken. This road will get you to your destination in about an hour and a half, depending on traffic conditions. However, in order to deal with possible works or accidents blocking the motorway, it is also possible to take the national road N31, thus offering a practical alternative. With generally smooth traffic throughout the day, traffic jams are rare on this route. Rush hours are not a cause for concern, apart from a few morning periods which remain manageable and infrequent.
Airlines at bva airport
The airport hosts several airlines, among which are the following main ones: Ryanair, a low-cost airline that offers many flights to various European destinations; Wizz Air, another low-cost company which also serves several European destinations from Beauvais; Blue Air, a scheduled airline that operates flights to Eastern Europe and the Mediterranean Basin; Pegasus Airlines, a Turkish company offering flights to Turkey and other neighboring countries; and finally Air Moldova, a Moldovan airline that offers connections to Moldova and other Eastern European countries. These airlines help to offer travelers a varied choice of destinations and fares from Beauvais airport.
Means of transport between Eurodisney and Beauvais:
When we think of Disneyland, vacations immediately come to mind. And who says vacation, says unavoidable expenses. Transport is a key element that can influence your expenses, either downwards if you make the right choices, or upwards if you lack information. Fares for different modes of transport can vary widely, ranging from reasonable to very expensive. It is therefore essential to find the solution offering the best value for money. Transport options between Beauvais and Disneyland are numerous, to meet all needs and budgets. You have the option of choosing private transport, such as a taxi, a VTC or a shuttle, offered by private companies. Additionally, public transport alternatives, such as buses, trains and coaches, are also available to give you more flexibility and choice.
Beauvais – Disney connection by public transport
Unfortunately, there is no direct means of public transport, such as a bus or a train, directly connecting Beauvais airport to Disneyland. To reach your destination, you will have to take two buses and a train, which generates a total travel time of around two and a half hours. During your first visit to Paris, it is important to note that this duration may seem longer than expected.
The average price per person for this trip is around 40€. You can buy tickets online or at dedicated ticket offices.
Here are the steps to complete this route:
Take the bus from "Paris Beauvais Airport" station to "Paris Porte Maillot" station.
Then, take the Ouibus from the "Paris Porte Maillot" station to the "Etoile / Champs-Elysées" station.
Once there, you will have to walk to the RER A station called "Charles de Gaulle Etoile".
Finally, take the RER A to the Marne La Vallée TGV station, where Disneyland is located.
taxi company
At the exit of Beauvais airport, you will easily find taxis available. After a wait that can vary, you can count on the Parisian drivers to take you to your destination at Disneyland. The taxi ride usually takes about an hour and a half. However, it is important to take into consideration the potential waiting time for a taxi, which can increase the total journey time by up to two and a half or even three hours. Sf you opt for a taxi equipped with a taximeter, your fare will be calculated according to the distance traveled and the time spent. It should be noted that a journey between Beauvais airport and Disneyland can easily exceed 200€, this amount being subject to variations in the event of road congestion or for transfers carried out during the night, where a price increase may apply.
Mobile apps: Uber, Bolt, Heetch…
It is possible to book VTC services via dedicated mobile applications. Travel time is usually around one and a half hours, taking into account the driver's waiting time, which can bring the total time to around two and a half hours. Take the example of Uber, where the price of a transfer from Beauvais to Disneyland varies between 160€ and 210€. It should be kept in mind that this rate may increase due to various factors, such as traffic jams, strikes, etc. In addition, the driver's waiting time is also charged.
Private shuttles:
The shuttle service is widely used to provide the connection between your arrival terminal at Beauvais airport and the Disney park. The advantage is that the driver is waiting for you when you arrive, so there is no transport stress after flight fatigue. This transfer lasts on average 1h30 and the departure is made as soon as you leave the airport, the driver being already on site with the chosen vehicle. Regarding the price, it varies according to the vehicle reserved (sedan, minivan, minibus).
Shared shuttles:
It is the same principle as the private shuttle except that you will share the vehicle with other passengers. The transfer can be done by minivan, coach or bus. Before arriving at your destination, you will have several stops to make to drop everyone on board.
Counting the time other passengers wait at the airport and the time lost in dropping off all passengers at their addresses, the total time is between two and three hours.
The price is between 30 and 95€ per person depending on the total number of passengers. If you are a family or a group of 4 people, the total price is around 150€ for the whole family. The shared shuttle is often cheaper than the private shuttle.
Magical Shuttle by Transdev
Servie offered by Transdev, this private transport service offers shuttles, buses and private drivers for individual or group travel. To book a shared or private transfer, just go to their website. The price varies between 70€ and 390€, depending on the number of people.
Price of a taxi at Disneyland Paris
Take advantage of the best Taxi rates at Disneyland Paris and other amusement parks in the Paris region. We are committed to offering the best value for money to make taxi transport accessible to as many people as possible. Request your taxi fare in advance from our booking form or by contacting our telephone line.
Price of a taxi at Disneyland Paris
Payment is made on board by credit card or cash: Visa, MasterCard, American Express. Our driver will give you a receipt at the end of your trip. For a serene trip, book your race in advance. Your driver will meet you at the time indicated at your home, or at the entrance to the Park, and you will not have to wait until a taxi arrives.
Hotels served by Taxi Pro 60
Here is a list of hotels connected by our Beauvais-Disney shuttle service.
Hotels away from Disneyland:
Hipark Hotel
Davy Crockett Ranch
Hotel Stays and Business
Ace Hotel
Ibis Budget Marne-la-Vallee Hotel
Val d'Europe park residence
Hotel Relais Spa
Hotel Premiere Classe
Hotel Park & Suites Prestige
Hotels at an average distance from the Park:
Hotel Radisson Blu
Hotel Adagio Marne-la-Vallee Val d'Europe
Hotel Vienna House Magic Circus
Vienna House Dream Castle
B&B Hotel Vienna House Dream Castle
Hotel Campanile Val de France
Algonquin's Explorers
Hotels near the amusement park:
Disney's Hotel Cheyenne
Disney's Hotel Santa Fe
Disney's Hotel Newport Bay Club
Disney's Sequoia Lodge
Disneyland Hotel Disney's
Hotel New York - The Art of Marvel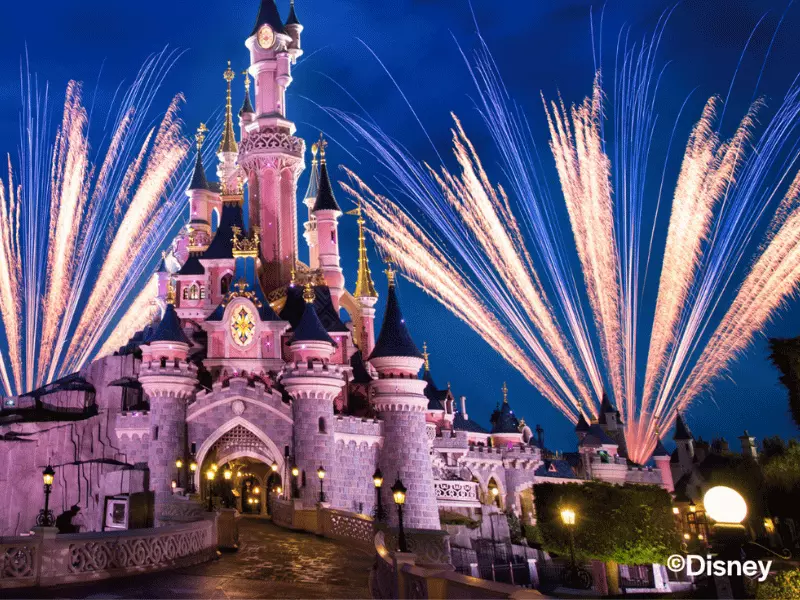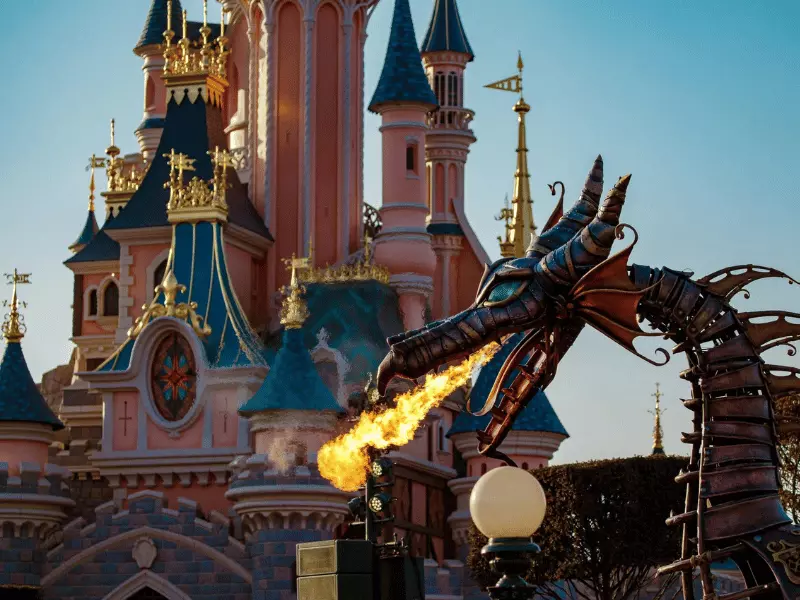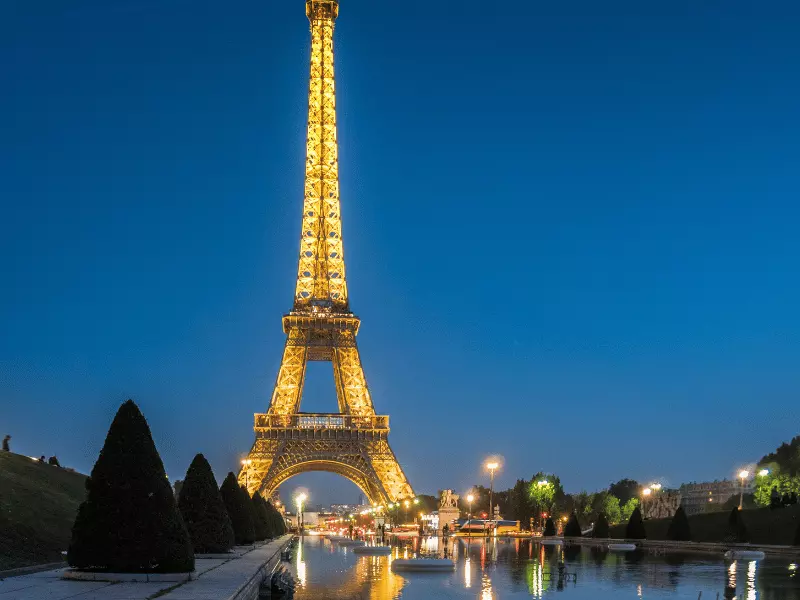 The best choice to reach Disneyland Park
Comfort and Convenience:
One of the main advantages of choosing a taxi to get to Disneyland Paris is the unequaled comfort it offers. After a long flight, you can relax in a spacious, air-conditioned vehicle, without having to worry about changing public transport or carrying your luggage. Taxi drivers are experienced professionals, trained to ensure your comfort and offer you personalized service.
Speed and efficiency:
Taxi is the fastest way to get from Beauvais airport to Disneyland Paris. Taxi drivers are familiar with the quickest and most direct routes, saving you from traffic jams or unnecessary detours. You won't have to wait for public transport timetables and will be able to arrive at your destination in record time.
Time flexibility:
The taxi offers incomparable time flexibility. Whether you arrive early in the morning or late at night, taxi services are available 24/7 to meet your needs. You won't have to worry about bus or train timetables, as the taxi adapts to your schedule and ensures an immediate departure as soon as you arrive at the airport.
Suitable for families:
If you are traveling as a family, a taxi is the ideal choice to get to Disneyland Paris. The taxis are equipped with child seats, guaranteeing the safety of your little passengers. In addition, taxi drivers are used to welcoming families and can offer you all the assistance you need to make your trip pleasant and stress-free.
Both driver and tour guide:
Local taxi drivers are experts in the area and can provide you with valuable information on tourist attractions, the best places to eat, or tips for making the most of your visit to Disneyland Paris. Their in-depth knowledge of the route will also save you time by avoiding less convenient routes.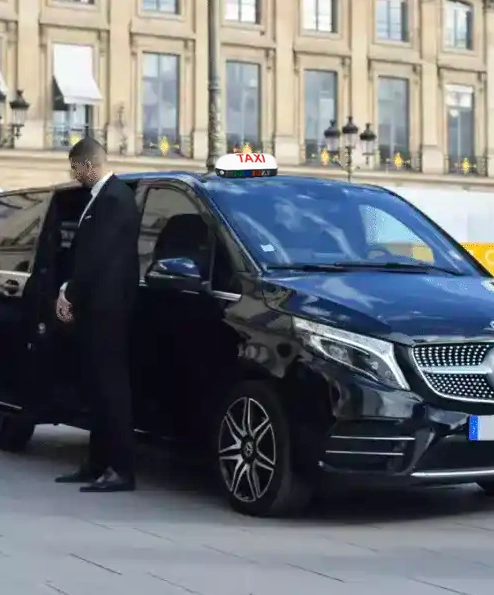 Shuttle to amusement parks
Disneyland Paris, Parc Asterix, La Mer de Sable, France Miniature… In Paris, there is no shortage of amusement parks and it can be difficult to get there by yourself. For a comfortable, secure and serene trip, choose to make your trip aboard a Taxi. You can thus make the connection between Disneyland and Beauvais easily.
Taxi transfer Disneyland Paris
Our drivers provide the connection between Paris Beauvais BVA airport and Disneyland Paris, located in Marne-la-Vallée. We can also drop you off in the center of the capital or in the town of Beauvais. Whatever your situation, our taxi will drop you off in front of Disneyland Paris so that your stay with family or friends can begin in the best conditions.